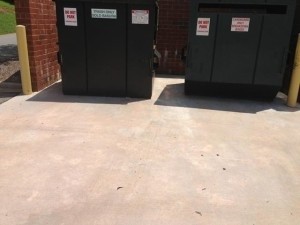 Dumpster Pad Cleaning
|
Call Now to Schedule Your Appointment!
North FL:   (850) 224-1025    |    South GA:   (229) 495-6062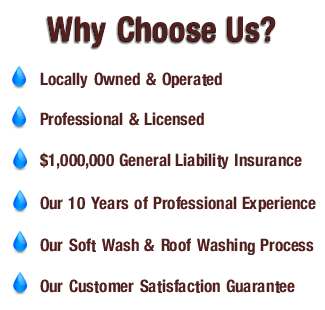 Dumpster pads are easily seen at many places of business. They are not only crucial for the disposal of trash and other waste, they also have just as much of an impact on the image of a business as the sidewalks and entrances. Of course, this essential area can be extremely unpleasant and dirty. Not only should dumpster pads be cleaned frequently for aesthetic reasons, they also must be thoroughly sanitized to prevent infestation by bacteria, rats, and other pests.
Seminole Power Wash will make sure that your dumpster pad is as clean as possible. Our expert professional team will make sure to eliminate all grime, dirt, oil and any other hazardous material. We can also remove any foul odors that are emanating from the dumpster pad. We use a specialized cleanser that disinfects and successfully removes nasty odors. The result? Your business can enjoy restored curb appeal and the peace of mind that your property is free of hazardous buildup.
Dumpster pads are essential for any organized business… But just because they hold your trash, it doesn't mean that they have to detract from the overall quality of your space. Trust Seminole Power Wash to give your property the effective treatment that is deserves!
Insured For Your Protection
Our company carries 100% commercial liability insurance as well as workers compensation. It's important to note that ALL of our employees are covered by workers compensation, just in case someone gets injured on your property. Certificates of insurance can be issued upon request prior to starting your cleaning project.
Call Now to Schedule Your Appointment!
North FL:   (850) 224-1025    |    South GA:   (229) 495-6062