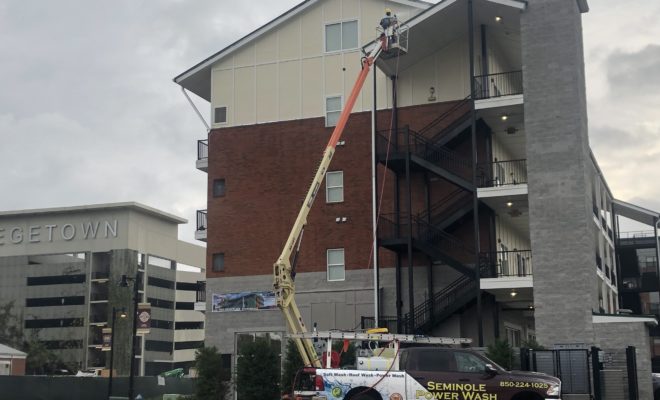 Commercial Exterior Cleaning
|
[powr-button id=6885c7d1_1647514420169]

Call Now to Schedule Your Appointment!
North FL:   (850) 224-1025    |    South GA:   (229) 495-6062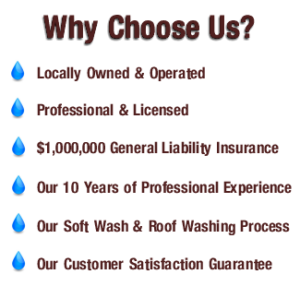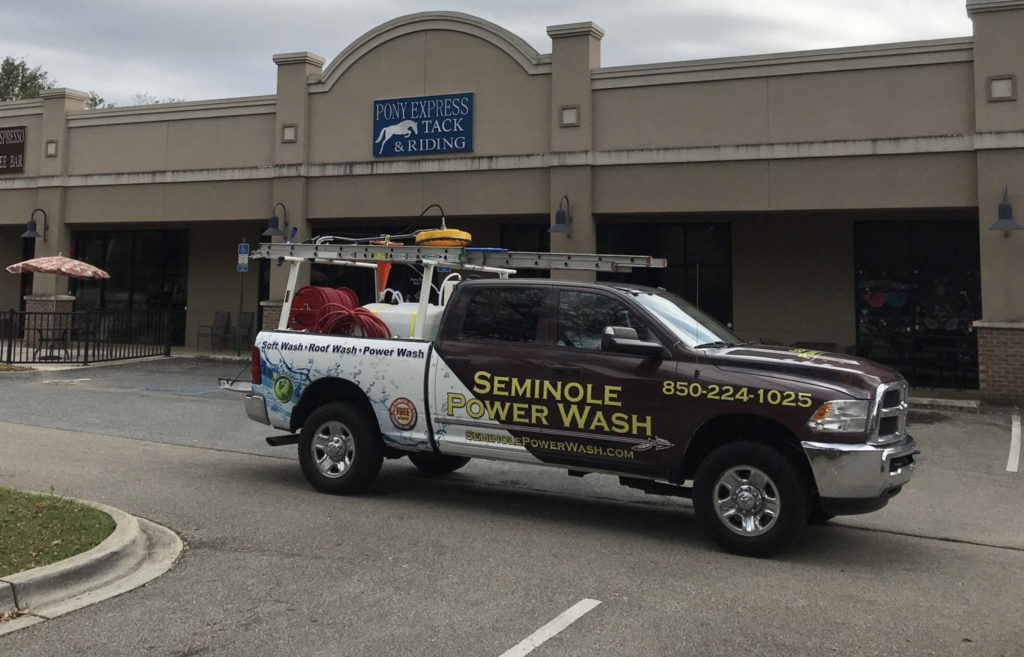 Professional Building Exterior Cleaning Services
Whether you own a business or serve as Property Manager for a large municipal or commercial office complex, it is important that you keep your place of business looking great and in top shape. The appearance you present to your staff and customers when they arrive at your building will set the pace for the level of care, dedication and professionalism that is expected once they're inside. That is why professional exterior cleaning services for commercial buildings and especially store fronts, awnings, sidewalks and parking lots has become routine maintenance for almost every major retail store, and commercial office building. At Seminole Power Wash, we pride ourselves in helping our customers maintain the clean professional image they desire…
It's All About Presentation
So don't let your competitors get the upper hand because shoppers think the environment their store presents is cleaner and looks more appealing. Show them that your company cares about the way it looks by having a commercial pressure washing contractor wash away the dirt, grime and mildew from your property. Doing this will help ensure shoppers feel welcome from the time they pull in the parking lot until the time they check out.
Reduce Costs with a Regular Exterior Cleaning Contract
Looking professional and providingcustomers with a pleasant shopping experience is just a few of the reasons you need to keep your building clean. Another good reason is to reduce repair cost for repainting. By keeping the exterior of your store clean, you won't have to paint it as often since the harmful elements of mother nature like dirt, dust and other debris are removed before damage occurs. Saving you money while keeping your business looking its best. You may also find that pressure washing regularly will cost less than when you put too much time in between cleanings due to the work being less demanding, reducing the contractors time on the job
Insured for Your Protection
Our company carries 100% commercial liability insurance as well as workers compensation. It's important to note that ALL of our employees are covered by workers compensation, just in case someone gets injured on your property. Certificates of insurance can be issued upon request prior to starting your cleaning project.
[powr-button id=6885c7d1_1647514420169]

Call Now to Schedule Your Appointment!
North FL:   (850) 224-1025    |    South GA:   (229) 495-6062